Rod and Tractor Camera Survey
DrainTech Solutions provides a complete CCTV pipeline inspection service enabling us to trace and pinpoint locations for survey references and to ascertain the structural integrity of drainage assets. CCTV Drain Inspections can identify defects, debris, pollutants and threats to drain function.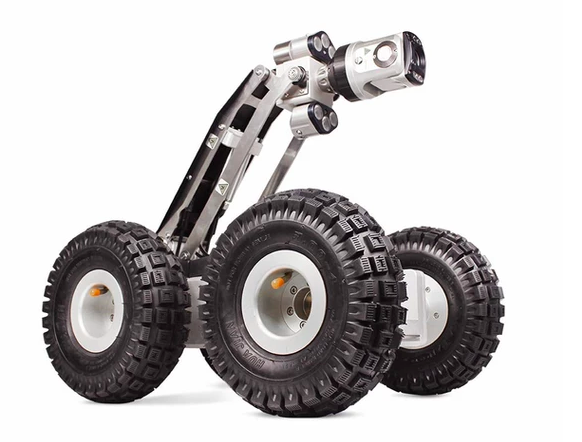 Our CCTV Inspection Systems are operated by Tradesman Plumbers accredited in NWP331B Inspect Conduit and Report on Features, WinCan. We have a range of inspection cameras including state of the art Tractor Camera Systems and Rod Cameras to ensure we can access all lines for our clients.
DrainTech Solutions provides rod camera and tractor camera inspections of lines from 90mm dia. through to larger services including junction and manhole areas.
DrainTech Solutions's experienced tradesman plumbers collect detailed, standards-compliant inspection data using WINCAN software and provide a comprehensive report in digital format.
DILAPIDATION REPORT
DrainTech Solutions provides dilapidation reports to report on the condition of a property at a given point in time. A dilapidation report details any existing damage, and the state of any particular aspects of the wastewater system that are likely to be affected by construction work, excavation or demolition. The report will itemise and provide an image and precise location of each defect found. Most councils require a dilapidation report be carried out on neighbouring structures as part of a Development Application. A dilapidation report is useful in defence if any claims are made by the owner of a neighbouring property for any damage they believe building works have caused.
IMPARTIALITY
Our aim is to inspire confidence in our activities to its clients and the public at large by being impartial, employing competent people, being responsive to complaints, being open to improvement, providing access to relevant information gathered, fairness, transparency of processes and maintaining confidentiality.
Click here to view our Statement of Impartiality